New Gatekeeper Individual Certificate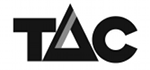 Gatekeeper Individual certificates are issued to individuals who wish to represent themselves, not an organisation. The individual is the only entity identified in the certificate and therefore assumes sole responsibility for any and all transactions undertaken using the digital certificate.
New enrolments are required to complete an identity verification check.
How do I obtain a new Gatekeeper Individual Certificate?
Now:

Complete the online enrolment in the pages that follow:

Enter your personal details.
Download & print your Enrolment Pack.

Later:

Upload the required identification documents via the Digicert Gatekeeper portal.
Allow 3 business days for Digicert to review your documents.
Digicert will send you an email with instructions on how to book a video interview.
Book an interview as per instructions in the email.
Attend the interview and present the Attestation letter and the documents you uploaded to the Digicert Gatekeeper portal.
Once the interview is completed succesfully, DigiCert will email you with instructions for installing and using your new certificate.
How much will it cost?
| | Validity Period | Price |
| --- | --- | --- |
| Gatekeeper Individual Certificate | 2 years | $360.00 |
Note: You will not be charged until your certificate is approved and ready to be installed. You will then be prompted to pay for your certificate using a credit card.
By clicking the button below to initiate my certificate request, I voluntarily agree that any personal information I share throughout this process will be processed according to DigiCert's Gatekeeper Privacy Statement.