Purchase Gatekeeper Certificates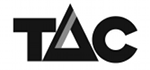 Transport Accident Commission
22 033 947 623
TAC
DigiCert Gatekeeper Certificates can be purchased either:
"As you go"

Certificate are purchased individually either: by a Manager during approval; or by the certificate holder during installation.
Credit card only.

In advance

Purchase a certificate voucher using this page.
The credit appears in your account and can be used when approving certificates. Credit never expires.
Credit card or company purchase order accepted.
How do I purchase a Certificate Voucher?
Now:

Complete the purchase online:

Select the type of certificates and the number to purchase.
Enter the details (name, phone, email) of a billing contact within your organisation.
Pay using a credit card or company purchase.

Later:

If paying by purchase order, transfer payment to DigiCert and wait for approval.
Start approving certificates.
Certificate Prices
| | Validity Period | Price |
| --- | --- | --- |
| Gatekeeper Manager Certificate | 2 years | $360.00 |
| Standard Gatekeeper Certificate | 2 years | $330.00 |
| Gatekeeper Device Certificate | 2 years | $960.00 |